A graduate of Bishop Kenrick High School, Frank went on to play Division 1 baseball for the West Chester University Rams. Frank, along with John "Digger" Mabry (current hitting coach with the Saint Louis Cardinals) and Tom Nuneviller, went on to play professional baseball. Frank signed with the Cleveland Indians where he played second, shortstop and third.
After pro ball, Frank went on to coach for Norristown High School and then Chestnut Hill Academy, with former 1st round draft pick Chris Lubanski. For the past 11 years, Frank has been an owner and full time baseball instructor for Diamond Baseball Academy in King of Prussia, PA. Regarded as one of the top fielding and hitting instructors in the area, Frank continues to develop some of the best young talent in the area, while working with some MLB players in the offseason, such as Geoff Geary, Raul Ibanez, and Mike McDougal.
Frank, his wife Eileen, and children Anthony, Jordan, and Paige reside in Norristown, PA.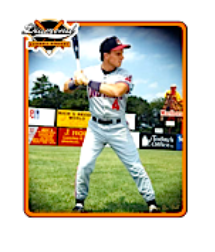 Shawn is a 30 year veteran of Major League Baseball where he has worked as a scout, coach, manager, and front office person. He presently works as the Cincinnati Reds Major League Advance Scout and Coach. Shawn has been a Scouting Director for the Cleveland Indians as well as a national/regional scouting supervisor for the Orioles, Rays, Indians, and Yankees. He also started the first ever scout's team on the East Coast in 1989 when he worked for the Houston Astros in Florida fielding a team that included 10 former ML players, among those being Jason Varitek and Johnny Damon. Shawn has also been a Division I head coach and an assistant coach and recruiting coordinator at the Division II level where he recruiting and coached a team that advanced to the College World Series.
Shawn played professionally in the Pittsburgh Pirates organization and has been inducted into both his college (Rollins College) and High School (Episcopal Academy) Athletic Hall of Fames. Shawn still ranks as the NCAA's highest single season and career stolen base percentage leader (112 SB's in 116 attempts) and remains, 30 years later, a top 10 all-time stolen base leader. He was an NCAA All American in college and played 3 sports at Episcopal (football, basketball, and baseball).
Shawn also served as the on camera instructor in 3 well known baseball videos for Tom Emanski's Baseball World Series about base running, bunting, and defense. In addition he also worked for one season as a color commentator on the Florida Sports Channel covering college baseball games. He has traveled extensively in Latin America and the Orient in his capacity in professional baseball and is widely considered one of the finest baseball clinicians in the game. Shawn was born and raised in Havertown, Pa and presently resides in Haverford, Pa.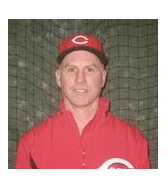 Vince is a former Major League Scout for the Baltimore Orioles. Before his MLB career, Vince was the General Manager of the legendary Norristown A's of the Perkiomen A's of the Perkiomen Valley Twilight League. He led the A's to 10 championships. He managed the Norristown A's achieving a league record of seven consecutive championship titles. Vince has won numerous regional tournament championships. He is the winningest coach in Perky League History and was inducted into the Hall of Fame in 2005. Vince continues to workout several MLB players during their offseason, including Raul Ibanez.
Vince was also the Head Varsity Baseball Coach of the Souderton Area High School. During his reign as the head coach, Vince led the Warriors to three Suburban One titles (2001,2004,2005). Vince continues to coach several of the AAU Diamond Academy Baseball Teams, and has led these teams to numerous tournament championships.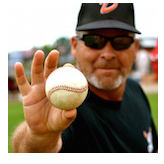 Rich Coletta played Division I baseball at Saint Josephs University where he was a 3 year starter as an infielder. After his playing days, Rich started his coaching career. Rich was an assistant and later the head coach of Plymouth Whitemarsh HS from 1993-2003. During his tenure his teams won 5 league titles and the 1994 PA State Title.
Rich left coaching PW in 2004 to take a job as assistant coach at Saint Joseph's as the pitching coach for the 2004 and 2005 seasons. Also for three summers , 2001-2003, Rich was an assistant coach for the Harwich Mariners of the prestigious Cape Cod Baseball League where he handled the infielders and hitters. In his three years at Harwich, he coached over 20 NCAA All Americans, 60 MLB draft picks, 3 of which were first round picks.
Former players of note who are currently on MLB rosters are; JA Happ-Toronto Blue Jays, Brad Zeigler-Boston Redsox , and Mark Reynolds-Colorado Rockies.
Currently, Rich is an Associate Scout for the Boston Red Sox and was an Associate Scout for the Seattle Mariners for 12 years. Additionally, he speaks at many coaching clinics in the surrounding area.
Rich, his wife Sloan and son Bryce reside in Collegeville.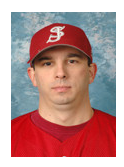 *Special Guest Instructor* | Currently coaching at Villanova University | 3 yrs Hitting Instructor Lehigh University | Blazers ACBL Summer Collegiate League | 1 yr Head Coach St Joe University | 3 yrs Associate Scout New York Mets | 4 yrs Head Coach LaSalle University | 2 yrs Head Coach Quakertown | 14 yrs Head Coach Cheltenham HS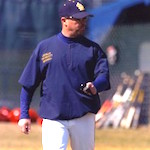 Jim is the current Mid-Atlantic Area Supervisor for the New York Mets and has nearly a decade of experience in professional baseball. During the 2006 season, Jim was an intern in the Mets front office, working on advance scouting, arbitration, and statistical analysis. He also served as the Mets bullpen catcher, having the privilege to work with current hall of fame pitchers Tom Glavine and Pedro Martinez. He then spent two years as a professional scout before taking over the amateur area in 2010. In addition to his scouting responsibilities, Jim is the president of the Metropolitan Baseball Classic – an elite level high school tournament hosted by the Mets. Over 100 former participants have been selected in the MLB draft, including 7 in the first round. Jim is also highly involved with the tryout and selection process for the Northeast Mets Scout Team.
Prior to joining the Mets full time, Jim managed the New Jersey Pilots in the Atlantic Collegiate Baseball League. The team finished with 22 wins and qualified for the Wolff Division playoffs. His club led the ACBL in most major offensive categories including batting avg, on-base percentage, and runs scored. Three of his players were later selected in the MLB draft, and four others went on to professional careers in independent leagues. He also taught at Salesianum School in Wilmington, DE and worked as a paralegal in the Philadelphia law firm Pepper Hamilton, LLP.
Jim played collegiate baseball at Haverford College, where he graduated with a degree in Political Science and Economics. A native of Wallingford, he attended Strath Haven High School. He currently resides in Havertown. He specializes in hitting and catching.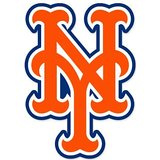 DiFelice started his professional career as a part of the Colorado Rockies organization in 1998. He played his first season for their Class A (Short Season) affiliate, the Portland Rockies. In 1999, he advanced to the Class A-Advanced Salem Avalanche. In 2000, he played for the Double-A Carolina Mudcats. He also played part of the 2001 season for Carolina, but also pitched for the Triple-A Colorado Springs Sky Sox. In 2002, he was sent back down to the Class A (Short Season) Tri-City Dust Devils and Salem. In 2003, he played for the Rockies' new Double-A affiliate, the Tulsa Drillers.
In 2004, he switched to the Baltimore Orioles organization, playing for their Triple-A Ottawa Lynx. In 2005, DiFelice pitched for the Washington Nationals with their Triple-A New Orleans Zephyrs and the independent Atlantic League's Somerset Patriots. He stayed with the Atlantic League for 2006, playing for the Camden Riversharks.
DiFelice returned to affiliated baseball in 2007, playing for the Milwaukee Brewers' Double-A Huntsville Stars, and then their Triple-A Nashville Sounds. After his first ten professional seasons, DiFelice had a record of 77–57, with an ERA of 3.53, and had recorded 951 strikeouts.
Major league career
After starting the 2008 season in Nashville, posting a 3–0 record with a 3.91 ERA, his contract was purchased by Milwaukee on May 15, and he made his major league debut three days later, May 18. On June 29, after appearing in 10 games, he was sent back down to Nashville. He received a call up on September 1, 2008, and he picked up his first major league win in the same month.
He spent the whole next season in 2009 in the big leagues. He finished with a 4-1 record with 51.2 innings pitched and a 3.66 ERA. Following the 2009 season, DiFelice underwent shoulder surgery which sidelined him for the entire 2010 season. He signed a minor league contract with an invitation to 2011 spring training while pitching in the fall instructional league.[1]
On June 18, 2011, he had his contract purchased by the Brewers. He made it back to the major leagues only to have his shoulder give out again, requiring a 3rd surgery and ending his 2011 season. In 2012, he signed with an Italian team.
Coaching Career
DiFelice was named as the pitching coach for the Clinton LumberKings in the Miami Marlins organization for the 2018 season.
World Baseball Classic
DiFelice was selected as a pitcher for the Italian national team in the 2009 World Baseball Classic. He started in the team's opening game against Venezuela, pitching 4 shutout innings while allowing just 3 hits and striking out 1 batter, finishing the game with a no decision after leaving the game scoreless.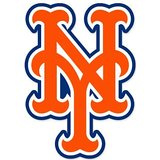 After graduation, Morandini attended Indiana University, where he started his college career as a center fielder, moving to the infield as a third baseman and shortstop after his freshman year.[2]
In 1987, he played collegiate summer baseball in the Cape Cod Baseball League (CCBL) for the Yarmouth-Dennis Red Sox, winning the league batting title, and being named league MVP. In 2005, he was inducted into the CCBL hall of fame.[3]
Morandini declined the option to enter the Major League Baseball draft in 1987, citing his desire to play for the United States national team in the 1988 Summer Olympics in Seoul, South Korea.[2] After appearing in one game during the Olympics, he returned to Indiana for his senior season; he was named a second-team All-American for the 1988 season.
Morandini graduated as the Indiana University record-holder in several statistical categories, including runs scored (277), doubles (61), triples (29), and stolen bases (127).[2] The Philadelphia Phillies selected Morandini in the fifth round of the 1988 Major League Baseball Draft.[4]
After drafting Morandini, the Phillies assigned him to the Spartanburg Phillies, one of their A-level affiliates in Spartanburg, South Carolina. He played in 63 games for Spartanburg in 1989, batting .338 with 19 doubles, earning him a promotion to the high-A Clearwater Phillies.[5] In Florida, he notched 19 hits and 14 runs scored in 63 at-bats; he also batted in four runs.[1] Finishing the season with the AA-level Reading Phillies, Morandini hit 5 home runs in 188 at-bats, posting a .351 average.[5] Morandini won the 1989 Paul Owens Award as the top minor league position player in the Phillies organization. Morandini committed 22 errors in his first professional season as a shortstop and with Dickie Thon playing shortstop at the major league level, the Phillies organization shifted him to his eventual major league position, second base during the 1989 Florida Instructional league season.[6]
Morandini spent the majority of the 1990 season with the AAA Scranton/Wilkes-Barre Red Barons. While playing in 139 games, he stole 16 bases and batted in 31 runs in 503 at-bats. He also batted .260 and scored 76 runs.[1] During this season, Morandini was named 41st out of the top 50 prospects in Major League Baseball by Baseball America.[1] The move to second base improved his fielding percentage greatly; Morandini cut his errors in half in only one season, posting 11 with Scranton/Wilkes-Barre.[5] He also earned a short promotion to the major league club; he played in 25 games, hitting 4 doubles and 1 home run in 87 plate appearances.[1]
Major league career
1990–1997: Philadelphia Phillies
After a short stint in Scranton to start 1991, Morandini returned to the major leagues for the remainder of his career. He amassed four triples and thirteen stolen bases in his first full season, highlighting his speed.[7] The following season produced one of the most memorable moments of Morandini's career. In a game against the Pittsburgh Pirates on September 20, 1992, he turned an unassisted triple play.[8][9] In the sixth inning, Morandini caught a line drive off of the bat of Jeff King, touched second base to put out Andy Van Slyke, and tagged out Barry Bonds coming from first base;[10] the Pirates went on to win the game, 3–2, in extra innings.[11] It was the first unassisted triple play since 1968, and the first in the National League since 1927.[8][9][12] Morandini was also the first second baseman in National League history, and the first in the regular season, to turn an unassisted triple play;[10][12] all previous occurrences were made by first basemen or shortstops.[9] The only other second baseman to achieve the feat prior was Bill Wambsganss, who turned a triple play in the 1920 World Series.[12][13]
The Phillies appeared in the World Series in 1993 with Morandini at the top of the lineup; he batted second in manager Jim Fregosi's batting order more often than any other position.[1] During the season, he turned 48 double plays with infield partner Kevin Stocker.[14] Morandini had a .247 batting average during the season, the lowest among the Phillies' starters; he was second on the team in stolen bases to Lenny Dykstra, and led the team in triples with nine.[14] His triples total was also tied for third-best in the National League.[15] In 1994, Morandini posted the highest on-base plus slugging percentage (OPS) of his career, with a .787 mark.[7] He also walked 34 times in 316 plate appearances,[7] but lost playing time to Mariano Duncan, who appeared at all four infield positions throughout the season.[16] 1995 was arguably Morandini's finest season; he batted .283 with 6 home runs, 7 triples, and 49 RBI.[7] He was also named to the 1995 All-Star team; he appeared in the game, going 0-for-1,[17] and was one of five Phillies to be selected for the team.[10]
Morandini racked up the highest stolen base total of his career in 1996, with 26, though it was a down year for him statistically. His batting average was .250, with 3 home runs, 6 triples, and 24 doubles. He struck out 87 times while walking 49, and amassed 135 hits in 606 plate appearances.[7] The following year, his batting average was at its highest point during his career as a Phillie; Morandini hit .295 and slugged .380.[1] He posted a fielding percentage of .990, making only 6 errors while recording 87 double plays;[18] Morandini's defense throughout his career earned him the nickname "Dandy Little Glove Man".[18] After the 1997 season, Morandini was traded to the Chicago Cubs for outfielder Doug Glanville.[7]
1998–1999: Chicago Cubs
In 1998, Morandini posted a .296 batting average, along with 172 hits, 8 home runs, and 53 RBI, all career highs.[7] He and the Cubs also appeared in the 1998 National League Division Series, but lost to the Atlanta Braves.[19] Morandini made his only appearance in the Most Valuable Player award balloting,[7] tying with Javy López for 24th in the voting.[20] Morandini's production declined in 1999, as he hit .241 and scored 60 runs, and he chose free agency after the season, signing with the Montréal Expos in January 2000.[7]
2000: Last season and retirement
Two months after signing with Montréal, the Phillies purchased his rights from the Expos, and he returned to Philadelphia for the 2000 season.[7] After batting .252 and hitting four triples for the Phillies, they traded him to the Toronto Blue Jays in August for Rob Ducey.[7] Morandini played his final two months in the American League, batting at the bottom of the order for the Jays.[1] He had 29 hits in 107 at-bats, good for a .271 average, and stole a base.[1]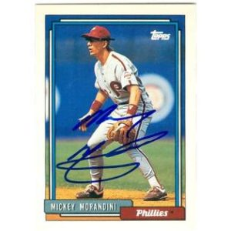 Coach Gerry Mauro has been coaching and training amateur high school and collegiate softball players, professional athletes, and Olympians for more than 30 years. A nationally sought after speaker and clinician, he works with organizations to present clinics for athletes and coaches across the country.
Mauro has been the associate head coach of women's softball at Villanova University (Big East Conference), co-head coach of women's softball at St. Joseph's University (Atlantic 10 conference) and head coach of the Philadelphia Force of the Women's Professional Fastpitch league (NPF).
Before heading East, Mauro coached and trained high school and college athletes for 20 years in California and national softball teams for Venezuela and Russia. A former Board member of the National Fastpitch Coaches Association and other organizations, he is dedicated to helping players excel in the sport of softball while furthering the coaching profession.