Diamond Academy has (7) – 52' Cage Tunnels, and a large Practice Field area spanning (110' by 50') square-feet. The indoor facility is fully furnished with wall-to-wall Sprint Turf, and a netted ceiling reaching 24' in height. The Practice Field area can be utilized as a fully hitting infield, and a retractable Cage Tunnel is provided with every rental of the space. Diamond now provides a live feed of available rental resources via an online scheduler, where clients can instantly browse and book facility rentals with their Mindbody online account. Please access the scheduler below, or contact the front office directly to set up your next facility rental.
Rental Details: All rentals are provided with each of the following equipment: Bucket of balls, L-Screen, Hitting Tee, and Helmet. Practice Field rentals are only available for sessions of 60 minutes or more. Diamond Academy has a 24-hour cancellation policy on all services.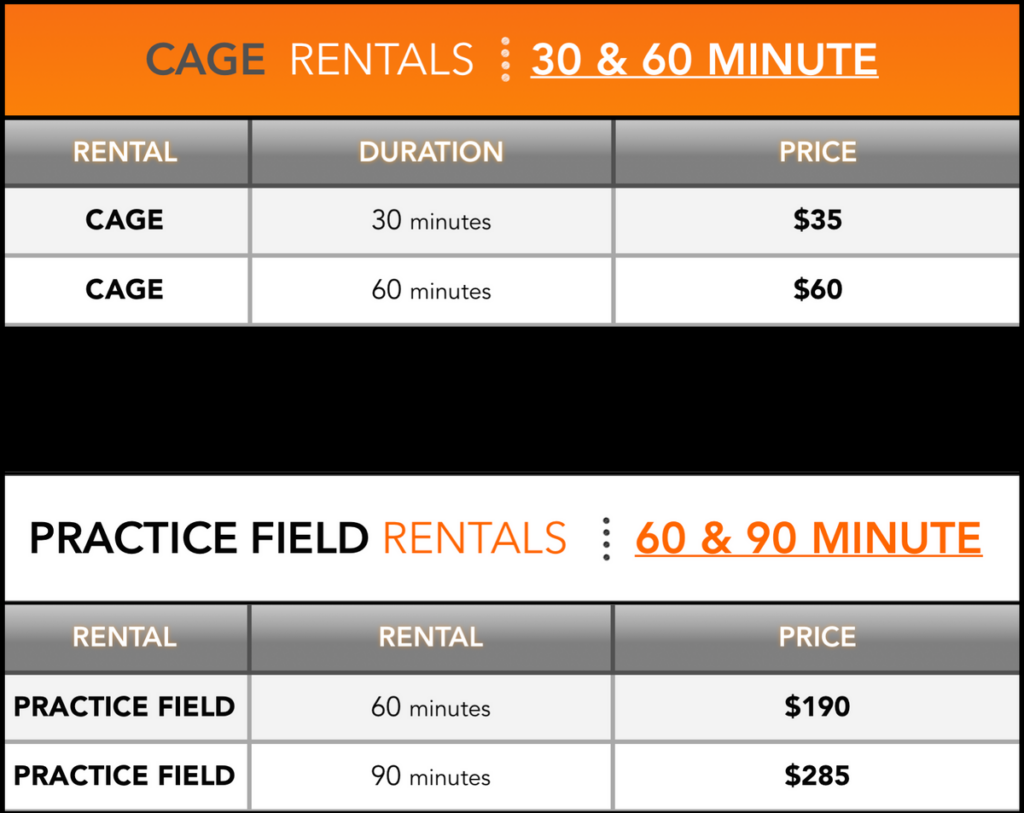 Reoccuring Rental Discounts

Teams that book 10 or more sessions will receive an additional discount. Available rental times are booked on a first come first serve basis, and teams can secure their recurring sessions of 10 or more via a $500 deposit. Baseball & Softball teams renting the facility are now able to book a Diamond Academy Instructor to lead their training sessions by request. Please contact Diamond for Instructor add-on pricing and availability with the contact information below.